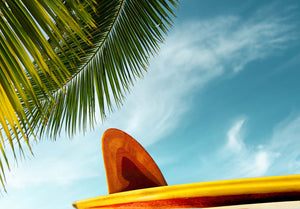 Try greenteaHAWAII today to experience the benefits of green tea with noni
Look Better, Feel Better, Be Better
Try Some Today!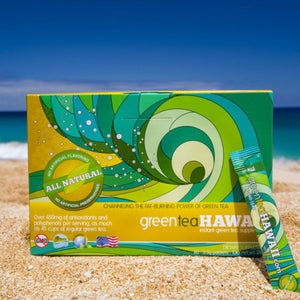 Get Healthier With greenteaHAWAII!
For thousands of years, green tea has been known for its health benefits. Hundreds of research studies have shown that the antioxidant properties of green tea can assist in weight loss and healthy living. One pixie of greenteaHAWAII has 10 calories and two grams or less of organic cane sugar, depending on the flavor. We offer 6 all natural flavors to choose from that come in a single serving pixie in a powder form. greenteaHAWAII is a great alternative to drinking coffee (1/3 the amount of caffeine found in an equivalent sized coffee) and energy drinks.
greenteaHAWAII is a powerful concentrated extract of antioxidants from green tea and the 'mystical' noni fruit. Together they provide you over 200 health benefits. Our tea also has L-theanine, which is naturally found in green tea. L-theanine is a mood enhancer, which studies have shown that it can help with increasing alpha brain waves. Increasing alpha brain waves can in turn help to improve focus and concentration, memory, reduce anxiety, stress and mild depression. It can also help with preventing the jitters from caffeine. We have low amounts of sweetener in greenteaHAWAII and offer some sugar free flavors, which makes our tea safe for those who are diabetic, 'pre-diabetic', or who just want to reduce their sugar intake overall to maximize their health.
Learn More
Testimonials
I was introduced to greenteaHAWAII by a friend. At the time, I was drinking an energy drink each morning that had 180mg of caffeine, so I was very skeptical to try the tea. Not only does it taste great (pineapple strawberry is my favorite!), but the energy it gives me is amazing. My head feels more clear and it feels like a more smooth energy, not jittery at all. Plus, when the "afternoon drag" would start, it's mild enough to have another one to keep you going. I just LOVE it!

Angel C.
I've taken greenteaHAWAII on and off for several months now. At first I was not very consistent with the product but once I decided to use it everyday I noticed a major difference in how I felt. Days I forgot my drinks I felt bloated, unhealthy and relatively unmotivated. The days I do take my drinks, however, I feel slimmer, more confident, and ready for the day.

Tressa A.